COMO Hotels' Exclusive Surf Retreat in Bali with world champion Sally Fitzgibbons
01 October 2019

01 October 2019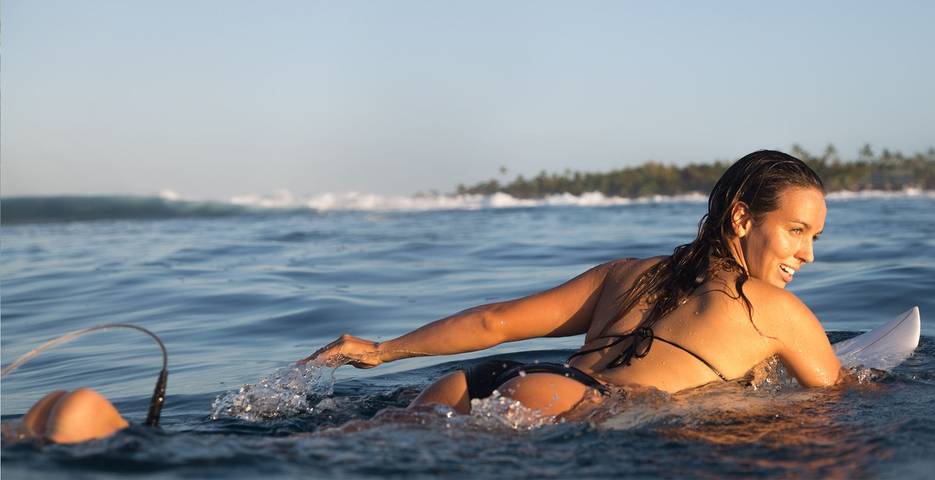 From November 2nd to 9th 2019,  head to Bali for an eight-day wellness retreat designed exclusively for women with time shared between two COMO hotels. The retreat will be hosted by pro-surfer, Sally Fitzgibbons, winner of 11 World Surfing League World Tour Championship events and runner-up for the World Title for three consecutive years.
For guidance and booking, talk to our specialists on 0203 397 8891 or contact us
here
to discuss tailor-making your surf retreat.
During this time you will get to both surf and immerse yourself in an active way of living, sharing this exclusive experience with like-minded women: empowering mind, body and spirit whilst taming the waves.
Guests will spend the first four nights at oceanfront COMO Uma Canggu, before heading to the jewel in the COMO wellness crown,
COMO Shambhala Estate
for three nights. Guests will enjoy a mix of surfing sessions with TropicSurf instructors and Sally, along with sessions in Pilates, yoga and resistance training and delicious meals from the nutritious COMO Shambhala cuisine menu.
The retreat package includes:
- 7 x Nights accommodation
- Daily breakfast and dinner
- Daily COMO Shambhala activities, as per itinerary
- Return airport transfers
- Transfer from COMO Uma Canggu to COMO Shambhala Estate At COMO Uma Canggu
- Four guided surf sessions with Tropicsurf instructors (with video coaching analysis)
- A choice of a 60-minute Nutrition for Active Living talk or a 75-minute COMO Shambhala Massage At COMO Shambhala Estate
- 3 x COMO Shambhala treatments
- A choice of a Mount Batur hike or Purification Ceremony at Tirta Empul
- Picnic lunch at Kedara, COMO Shambhala Estate's spring gardens
Prices start from $8,220 per person in single accommodation and $5,985 per person for twin or shared accommodation, for eight days and seven nights including taxes and service charge.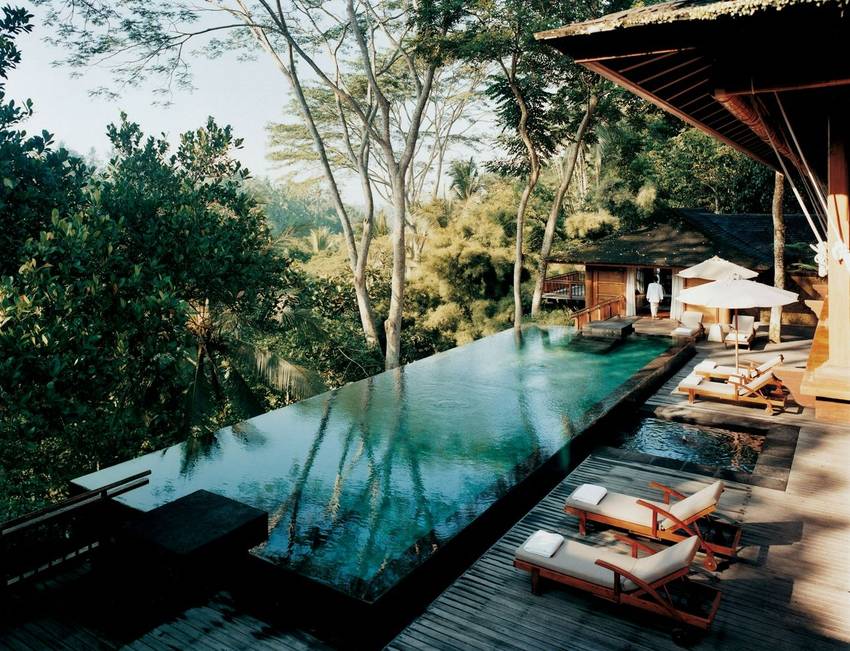 About Sally Fitzgibbons
Sally is a figurehead in the evolution of women's surfing, bridging gaps between female and male performance since her first year on tour. She has won 11 World Surfing League World Tour Championships events and achieved runner-up for the World Title for three consecutive years. Sally has a reputation for being the most consistent surfer on the World Tour Championship, finishing in the top five places nine years out of ten. Her latest target is the Tokyo 2020 Olympics, with surfing included in the line-up for the first time. Sally is a passionate advocate of an active lifestyle and has written two books, Live Like Sally and Summer Fit - All Year Round.