Best Wellness Retreats for Men In 2020
22 November 2019

22 November 2019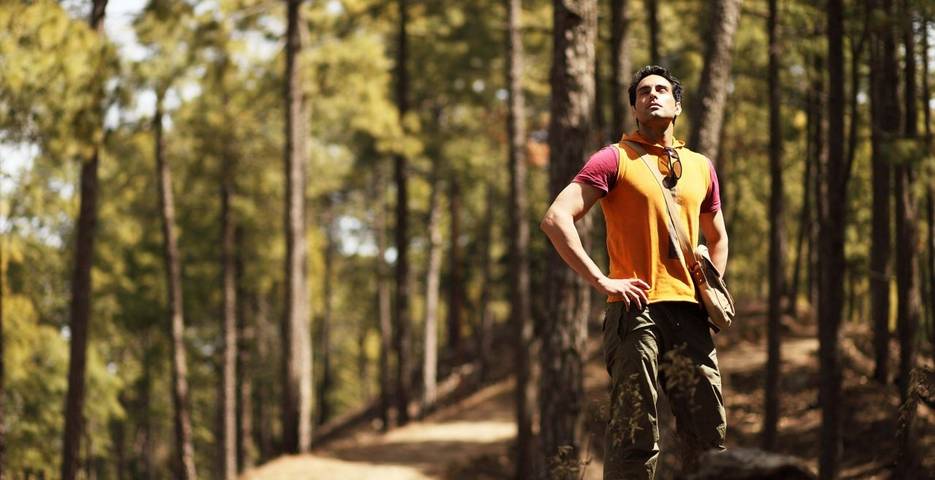 With Men's Health Awareness month aka Movember underway, there is no better time to highlight the importance of men's health and happiness. So, let's talk about the ways in which you guys can improve your well-being, and the wellness retreats we have to help you.
When it comes to men's health, the stats are not great. 12.5% of men in the UK suffer from a common mental health disorder [1] and are, unfortunately, much less likely to reach out for help. It has also been noted that 20% of men will not reach the age of 65, due to either poor lifestyle habits or insufficient awareness of their health status.
Our wellness trips offer incredible opportunities and the perfect environment for you to kickstart your healthy lifestyle and learn the best techniques to really reconnect with yourself. A range of travel and activity options include yoga in the Himalayas, Muay Thai boxing in Phuket, and full physical and psychological reviews in Alicante, which allow you choose the perfect healthy holiday to set you on the path to health and happiness.
As Men's health is very much at the forefront of public discussion right now, take a step in the right direction to becoming the healthiest version of yourself. Here are the best wellness retreats for men in 2020:
On the east coast of Spain, SHA Wellness Clinic provides a luxurious and peaceful setting to carry out a healthy ageing holiday. The in-depth programme consists of a wide variety of physical, psychological and habitual tests, helping you gain a deeper understanding of your physical and mental health and to apply the information to provide you with practical advice to lead a healthier life.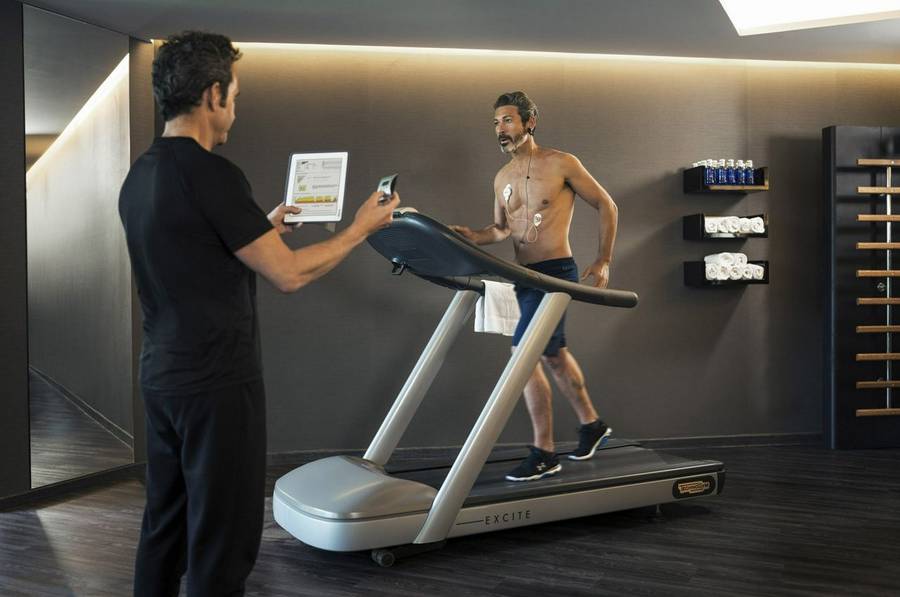 More information: View SHA Wellness Clinic
Tick all the boxes on this fitness escape and feel exuberant with your physical, mental and emotional strength, setting you on the path to your best self. Situated on the idyllic Thai island of Koh Samui, you can enjoy several fitness holiday activities, like yoga and Pilates, whilst getting expert advice through fitness assessments, nutrition coaching and stress management sessions. Use this holiday to propel yourself to an energetic and mindful lifestyle.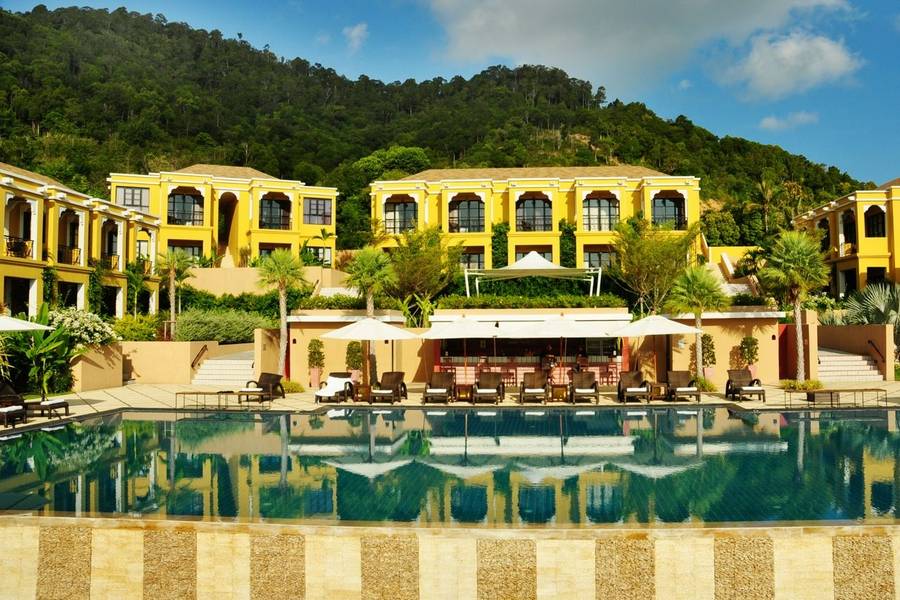 More information: View Absolute Sanctuary
Located in a forest valley overlooking the Koh Samui coast, the award-winning Kamalaya retreat is an amazing spa destination for a structural revival escape. Revival exercises, physiotherapy sessions and super stretching aim to pinpoint weaknesses and tensions in your body in order to achieve a level of balance and functionality required for a healthy mind and body. A variety of massages and Ayurvedic treatments also help to make this getaway liberating and relaxing, to return home a man with less stress.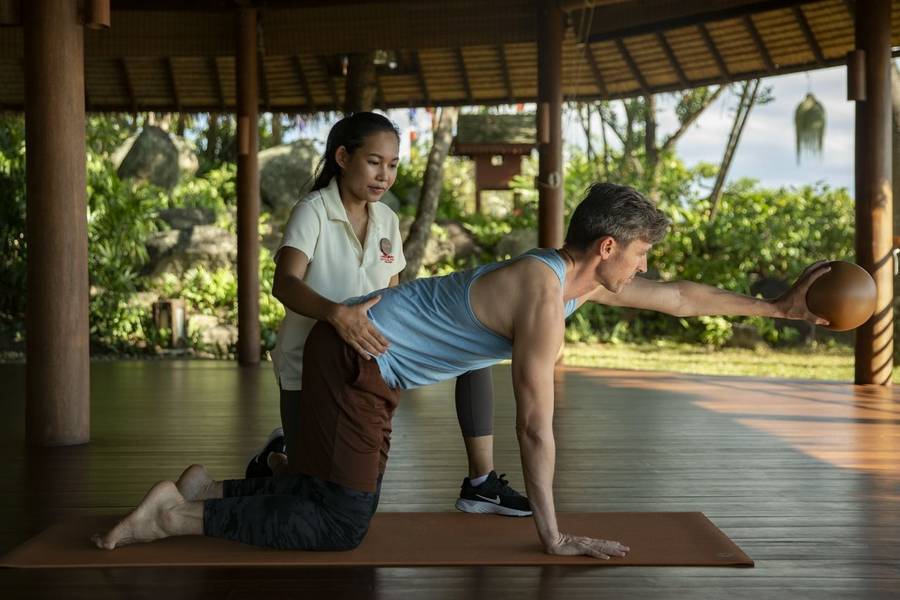 More information: View Kamalaya
Set in the inspiring scenery of the Himalayas, you will feel invigorated by a personalised health and fitness programme, giving you a taste of how good it feels to lead an active lifestyle. Personal training, physiotherapy and pranayama, paired with adrenaline-inducing adventure holiday activities like rafting and mountain trekking will leave you wanting more and ready to throw yourself headfirst into life.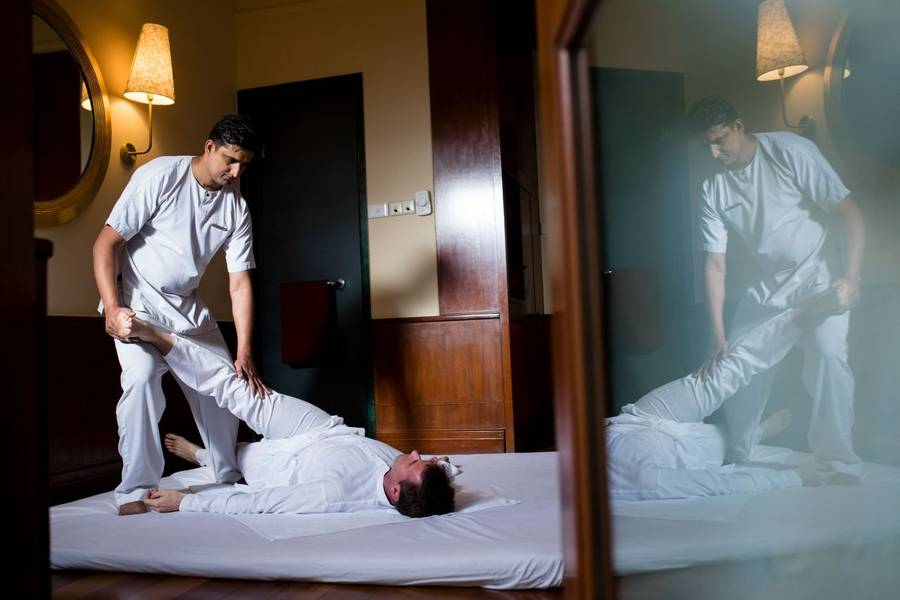 More information: View Ananda in the Himalayas
Escaping to the beautiful coastal town of Phuket may be just what you need. With the freedom to choose from many active and balancing classes, the power is in your hands to shape your journey. A single day could consist of learning first-hand the benefits of meditation and empowering yourself with high impact Muay Thai boxing in the sport's homeland. Return home with feeling healthier and more connected to yourself than ever before.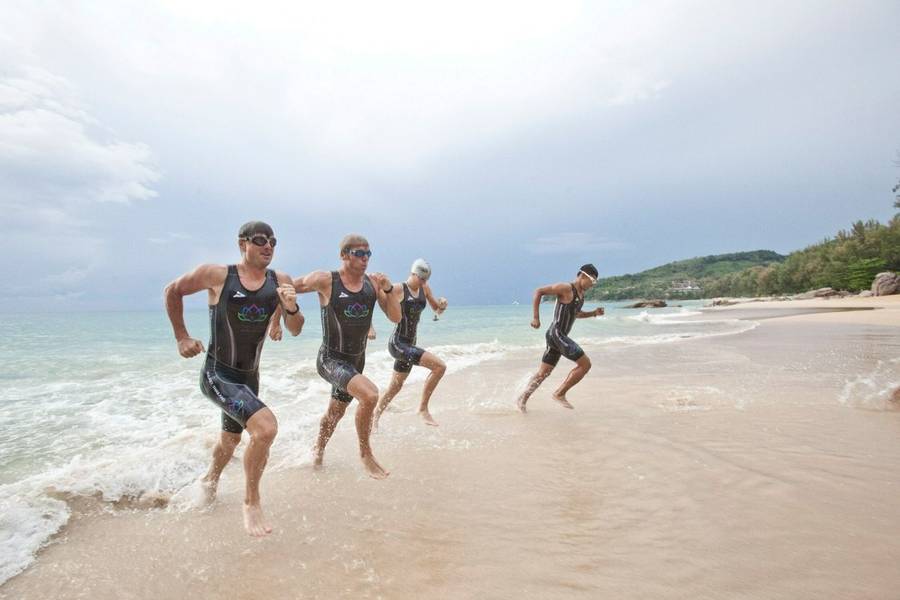 More information: View Thanyapura Health and Sports Resort
The experts at Training Paradise have an abundance of health and fitness knowledge that they cannot wait to impart to help you achieve your weight loss holiday goals. Combining daily training sessions and nutritional coaching, you will see progress like never before and leave the tropical island with information to sustain health and happiness for life. Being surrounded by mountains and beaches this is the perfect place to de-stress from daily life and reconnect with nature.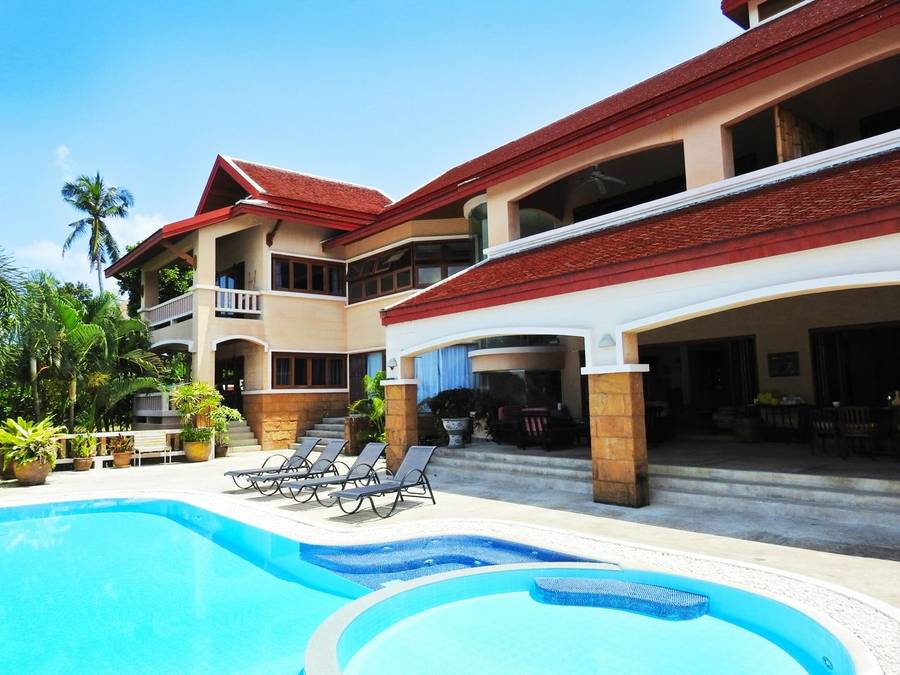 More information: View Training Paradise
For guidance and booking, talk to our specialists on 0203 397 8891 or contact us here to discuss tailor-making your perfect Men's Wellness Retreat.
 [1] Men's Health Forum www.menshealthforum.org.uk/key-data-mental-health